Crème de Menthe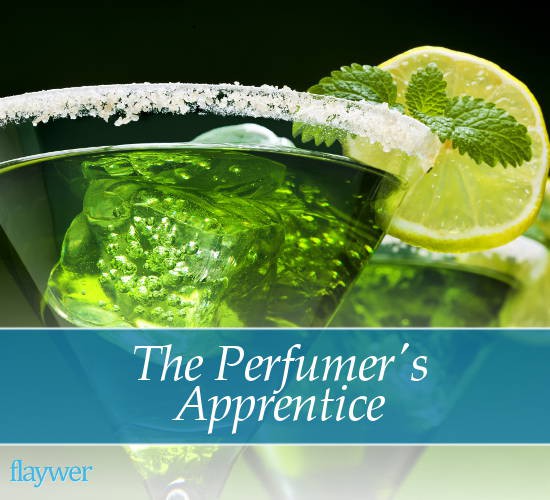 This product is currently not available.
Please inform me as soon as the product is available again.
€1.79 *
€2.70 *
(33.7% Saved)
Content:
10 Milliliter (€0.18 * / 1 Milliliter)
Prices incl. VAT plus shipping costs
Out of stock. Available in aprox. 4-6 weeks
Das hier ist etwas für Minze-Fans. Ein süßlicher, cremiger und weicher Pfefferminzgeschmack -...
more
Crème de Menthe
Das hier ist etwas für Minze-Fans. Ein süßlicher, cremiger und weicher Pfefferminzgeschmack - sehr erfrischend.
Geschmack:
cremig, erfrischend, süß
Viskosität:
dünnflüssig
Farbe:
durchsichtig
Inhaltstoffe:
Natürliches Aroma

,

Künstliches Aroma

,

Propylenglykol

,

Ethylalkohol
Sucralose:
No
Read, write and discuss reviews...
more
Customer evaluation for "Crème de Menthe"
From:
Sabine
On:
6 May 2021
Dauer-Aroma
Das war vor nun schon 5 Jahren eine Empfehlung eines Bekannten.
Absolutes Lieblingsliquid ist es geworden. Sehr selten noch andere Aromen getestet.
Das ist unser Nr. 1 Aroma und wir dampfen es durchgehend. Es wird nicht langweilig, ist nicht penetrant und trotzdem voll"mundig" und uns reichen hiervon schon 3%, damit ist es auch noch ziemlich ergiebig.
From:
E Saggse
On:
10 Mar 2021
Sehr Lecker!
Ein herrliches Minzaroma, das ich immer mal wieder seit ein paar Jahren verwende. Mit 55/35/10 3% 2mg Nikotin angemischt, ist die Reifezeit 5 - 7 Tage. Absolut lecker!
From:
Asmo
On:
1 Dec 2016
Volltreffer
Dieses Aroma das erste mal bestellt und sofort einen Volltreffer gelandet.

Wie schon agathebauer schrieb, ähnelt der Geschmack (und Geruch) sehr an After-Eight - für mich als Fan diese Süssigkeit natürlich der besagte Volltreffer.

Auch als Beimischung erstklassig. Ich mische wie folgt:

Fruchtaroma 5%, Creme de Menthe 3 % und Menthol 1% in 50:50, Reifezeit ca. 5 Tage je nach Fruchtaroma.

Einfach nur lecker! Aroma ist definitiv sehr zu empfehlen und vor allem sehr sparsam
From:
agathebauer
On:
18 May 2014
Top!
Ich habe schon einiges durch in dieser Richtung:
Minze, Spearmint, Eukalyptus, Menthol, und Mischungen davon, auch von den verschiedensten Herstellern. Aber dieses hier bisher das beste. Die anderen waren auch gut, zum Beimischen, aber dieses hier ist das erste, das sich pur, also ohne andere Geschmacksbeimischungen dampfen lässt.

Von der Minz/Menthol-Mischung her ist es meiner Meinung nach absolut identisch mit derjenigen, die auch in 'After Eight' enthalten ist. Wer also diese Dinger mag, sollte dieses Aroma umbedingt versuchen.

Und jetzt ratet mal:
Genau. Noch ein paar Tropfen 'Double Chocolate Dark' von TPA dazu, und man hat die dampfbare Version dieser englischen Süssigkeit!

Und diese 'Basis' wiederum eignet sich auch gut, um einen Fruchtgeschmack zu 'veredeln'. Oder auch umgekehrt. Wie man's halt mag. ;-)
From:
Lars
On:
13 Dec 2013
Sehr lecker
Ein klasse Minzaroma.
Nur eine ganz dezente Minze gepaart mit einer leichten Süße. Wobei die Süße wirklich nur ganz hintergründig auftaucht.
Die Frische der Minze bleibt angenehm lange auf der Zunge.

Schmeckt ähnlich, wie die Mentos Kaubonbons.

Bin sonst nicht so ein Minz- oder Mentholfan, aber dieses Aroma werde ich wohl öfter dampfen.

Gemischt mit 3% in 6mg 55/35/10.
From:
dampfkatze
On:
6 Nov 2013
genial
Das beste Minzaroma das ich je hatte.
kann garnicht genug bekommen von dem leicht sůsslichen Minzgeschmack. Erinnert mich an diese kleinen Traubenzuckerminz Kissen.

L.G. Iris
Write an evaluation
Evaluations will be activated after verification.