Lemon Meringue Pie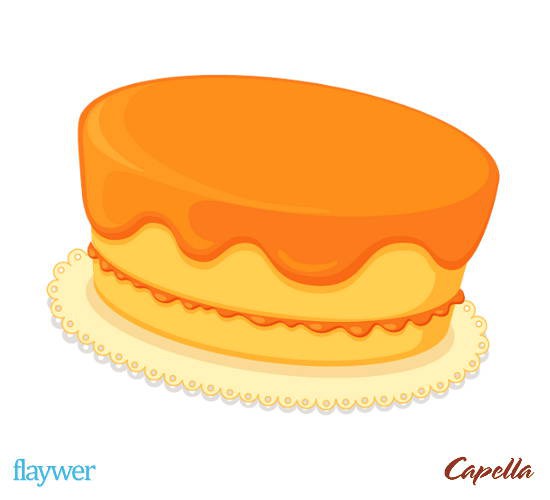 Main component of a lemon meringue pie is the delightfully lemony cream in the middle! A...
more
Lemon Meringue Pie
Main component of a lemon meringue pie is the delightfully lemony cream in the middle! A definite recommendation for all fans of lemony cakes!
Geschmack:
säuerlich, süß
Viskosität:
dünnflüssig
Farbe:
hellgelb
Inhaltstoffe:
Natürliches Aroma

,

Künstliches Aroma

,

Propylenglykol
Read, write and discuss reviews...
more
Customer evaluation for "Lemon Meringue Pie"
From:
Michaela
On:
17 Apr 2018
Die kleine lohnt sich nicht
Vom Kauf dieses Artikels würde ich abraten - das Produkt gibt es auch in der 118ml-Variante (etwas versteckt unter Zubehör) die dem Aroma eher angemessen ist. Es hat einen weichen Zitronengeschmack mit leichter Kuchennote , eignet sich auch bestens für diverse Süßspeisen.
From:
Admin
On:
17 Apr 2018
Es freut uns sehr, dass dir das Aroma gefällt! Tatsächlich sind 118ml oft einfach zu viel und gerade zum ersten Testen macht sich eine kleine Flasche natürlich super. Wenn das Aroma gefällt, ist die 118ml Flasche aber definitiv einen Blick wert :) Liebe Grüße!
From:
Tobias L.
On:
12 Apr 2017
Der Hammer!!!
Wirklich das beste Kuchenaroma, welches ich bisher finden konnte, wie meine Vorgänger schon sagten.
Es ist mittlerweile auch mein Allday geworden.
mit 10% optimal
ganz klare Empfehlung für diejenigen, die auf süßes und cremiges stehen!
From:
Mike
On:
7 Aug 2016
Mein absolutes Allday Aroma
Seitdem ich dieses Aroma entdeckt habe, habe ich mich verliebt.
Ich habe lange nach einem Aroma gesucht, welches ich dauerhaft dampfen kann und habe es hier gefunden.
alle paar Wochen mische ich mir auch mal wieder ein anderes Liquid, um einfach mal etwas anderes zu dampfen, aber nach 2-3 Füllungen freue ich mich auch schon wieder auf den Zitronenkuchen!
Sehr gelungenes Aroma und absolute Kaufempfehlung von mir.
From:
Heinz S.
On:
4 Apr 2014
Hammer
absolute Kaufempfehlung von mir! Habs erst mit ner VPG Base gemischt und in meinem Tröpfler ausprobiert. der Geschmack hat mich einfach umgehauen. Brauche kein Dessert mehr nach dem Essen - nehme lieber ein paar Züge mit diesem Liquid ;p
From:
Sascha
On:
26 Nov 2013
Lecker zitronenkuchen
Leckeres Aroma dem wir persönlich noch den kleinen Kick mit extra lemone oder Zitrone auf die Sprünge helfen da wir nicht so die Süßmäuler sind.
Klare kaufempfelung und volle Punktzahl von uns
From:
Micha
On:
30 Oct 2013
perfekt!
So ein rundes Gebäckaroma findet man selten. Da fehlt nichts und ist auch nichts zuviel. Mit knapp 10% angemischt sieht man da glatt den Zitronenkuchen aus dem Nebel auftauchen.... Absolute Empfehlung für Zitronenkuchenfans, ( und dabei bin ich eigentlich gar kein großer Kuchenliebhaber)...
From:
Holger
On:
29 Oct 2013
Sehr leckerer Zitronenkuchen
Das Capella Lemon Meringue Pie ist neben dem Blueberry Cinnamon Crumble, eines meiner Lieblings Capella Kuchenaromen!

Es schmeckt intensiv nach leckerer Zitronencreme mit Kuchen.

Ich mische es mit 10 % Aroma an.

Write an evaluation
Evaluations will be activated after verification.