Black Honey Tobacco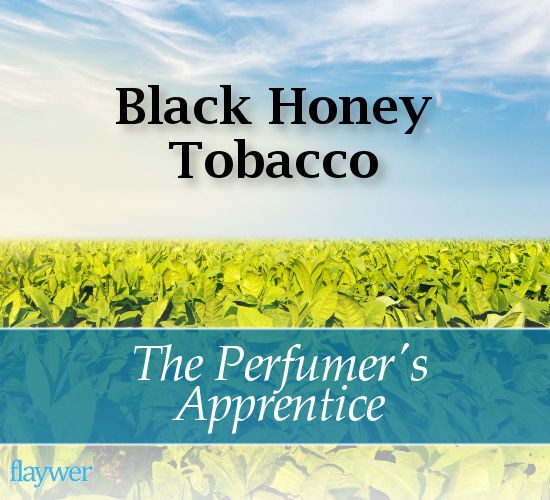 This product is currently not available.
Please inform me as soon as the product is available again.
€1.99 *
€2.70 *
(26.3% Saved)
Content:
10 Milliliter (€0.20 * / 1 Milliliter)
Prices incl. VAT plus shipping costs
Out of stock. Available in aprox. 4-6 weeks
Black Honey Tobacco is a sweet, complex pipe tobacco with a full flavor that is reminiscent of...
more
Black Honey Tobacco
Black Honey Tobacco is a sweet, complex pipe tobacco with a full flavor that is reminiscent of "Captain Black".
Geschmack:
rauchig, süß
Viskosität:
dünnflüssig
Farbe:
hellgelb
Inhaltstoffe:
Künstliches Aroma

,

Propylenglykol
Sucralose:
No
Read, write and discuss reviews...
more
Customer evaluation for "Black Honey Tobacco"
From:
Detlef L.
On:
2 Mar 2021
Gutes Aroma
Ein gelungenes Aroma. Schmeckt gut. Für meinen persönlichen Geschmack könnte sich der Honig etwas mehr im Hintergrund halten und der Tabakgeschmack etwas mehr im Vordergrund stehen. Ich mische dann vier Tröpfchen eines starken Zigarrenaromas bei und so gefällt es mir besser.
From:
Garrett
On:
26 Aug 2019
Sehr gut
wie immer danke.
dampfe ich nur noch.
ein fläschen 10 ml auf tradizionale mischung 130 ml, also so um die 7 bis 7,5 %
From:
Temka
On:
9 Jul 2015
Na ja
Honig ist eher sehr künstlich und die Tabaknote auch nix besonderes.
5% Taifun und Magma
From:
Jakub
On:
17 Dec 2014
13 % ?
Ich mische das Aroma mit 13 % an und trotzdem kommt der honiggeschmack eher sehr sehr subtil rüber. Mach ich was falsch ?
From:
Admin
On:
17 Dec 2014
13% sind wahrscheinlich zu hoch. TPA Aromen werden idR im mittleren, einstelligen Prozenzbereich angesetzt. Dabei ist es oft so, dass Aromen mit steigender Prozenzzahl nicht etwa intensiver werden, sondern ab einem bestimmten Punkt der Geschmack "kippt".
From:
Gerald Schnepf
On:
26 Nov 2013
herbe Abwechslung für Süßlinge
Ich komme von der Süßen Seite und der Geschmack ist eine willkommene Abwechslung von Frucht und Süßspeisen die ich normalerweise dampfe.

Ich schätze höher als 5% werde ich nicht gehen, bin derzeit auf 2,8% und der Geschmack ist subtil gut.
From:
jones
On:
1 Jun 2013
Knapp an unangenehm vorbei, im positiven Sinne
Ein gelungenes Tabakaroma welches man auch gut mit anderen Aromen kombinieren könnte.
Bei Black Honey geht TPA nur ganz knapp an einer Pfeiffentabaknote vorbei. Pfeiffentabakimitate (Aromen) finde ich persönlich scheusslich, hier passt es aber. Man kann eine leichte Vanille und Honignote ausmachen. Gibt auf jedenfall ein super Raumduftaroma ab und überrascht positiv. :)
Mische TPA Aromen in der Regel mit 5% Anteil im Liquid.
From:
Maik R.
On:
23 May 2013
genutzte Basis: 50PG/46VG/4H2O

Verwendet Menge: 4%
Genutzter Verdampfer: Kanger Protank
Geschmack: Kräftige Tabak Note mit ein Abgang/Beigeschmack von Honig. Leicht Süßlicher Geschmack.
Farbe: Farblos
Geruch: Honig mit beinote von Tabak.
Flash: 8 von 10 Punkten
Gesamt: 8 von 10 Punkte.
Fazit: Wer mal was anderes als nur Tabak sucht und auf Tabak nicht verzichten will und auf Süßes steht ist hier genau richtig. Hat bei mir Potential als Tages Liquid genutzt zu werden.
Write an evaluation
Evaluations will be activated after verification.