Mastic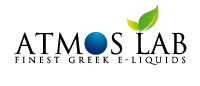 This product is currently not available.
Please inform me as soon as the product is available again.
Content:
10 Milliliter (€0.62 * / 1 Milliliter)
Prices incl. VAT plus shipping costs
Out of stock. Available in aprox. 4-6 weeks
Mastixsträucher sind im Mitelmeerraum beheimatet und daher bei uns weniger bekannt. Der...
more
Mastic
Mastixsträucher sind im Mitelmeerraum beheimatet und daher bei uns weniger bekannt. Der Geschmack ist harzig und etwas süß, ohne aber aufdringlich zu sein. Vor allem für Tabakfreunde könnte dieses Aroma durchaus interessant sein.
Geschmack:
mild, rauchig, süß, würzig
Inhaltstoffe:
Aroma

,

Triacetin

,

Ethylalkohol

, Benzylalkohol
Sucralose:
No
Read, write and discuss reviews...
more
Customer evaluation for "Mastic"
From:
Farlon
On:
27 Aug 2020
Super
Gartenaroma aus dem alles Nicht-allday-taugliche genommen wurde, aber sehr speziell.
Meine Einschätzung der maximal möglichen Konzentration:
ca. ~10%.

Garden aroma from which everything not allday suitable was taken, but very special.
My estimation of the maximum possible concentration:
around ~10%.
From:
herr_schoen
On:
13 May 2019
Ist zu meiner Nr. 1 geworden
Als Freund Griechenlands (meine Freunde sagen Gesinnungsgrieche zu mir) und damit natürlich auch griechischer Esskultur war mir Mastix ein Begriff. Ich verwende es seit Jahren zum Backen (Tsoureki = Osterbrot: Unbedingt mal ausprobieren!). Als ich im Oktober 2018 nach 33 Jahren Tabakrauch mit dem Dampfen begonnen habe, war ich natürlich neugierig, wie sich Mastix denn als Aroma beim Dampfen machen würde. Und so hab ich mir - als ich nach 2 Monaten mit dem Selbermischen angefangen habe - einfach mal ein Fläschchen bestellt.

Ich habe - wie von Atmos Lab empfohlen - mit 5 % an 50/50 Base mit 3 mg Nikotin dosiert. In meinem damaligen Melo 2 war das Ergebnis schon gut. Allerdings schmeckte das fertige Liquid noch etwas "ruppig", so dass Mastic eher zum Zweitliquid am Abend wurde. Irgendwann habe ich mir dann den Vaptio Paragon gekauft. Und ich muss sagen: Seitdem ist der Dampf einfach perfekt. Lecker, weich, nicht zu süß. Mastic ist inzwischen mein All Day geworden - bei inzwischen nur noch 1,5 mg Nikotin. Wenn Mastic also mal zwischendurch hier bei Flaywer nicht lieferbar sein sollte, war ich wohl schuld daran ;-)

Meine Nummer 2 kommt inzwischen auch aus dem Hause Atmos Lab: Elder Blossom (Holunderblüte). Ein paar andere Aromen wie Pistazie habe ich ebenfalls probiert. Grundsätzlich fand ich bisher alles von Atmos Lab sehr natürlich und authentisch. Das rechtfertigt definitiv den Preis.

Als nächstes probiere ich Lukumi. Wenn das auch wieder passt, sollte ich wohl wirklich langsam nach Griechenland auswandern ;-)
From:
Rodermann Udo
On:
24 Oct 2018
Top Aroma mal was anderes
Hab es als Probe bekommen dachte erst was ist das aber dann.
Habe Mastic mit 1% Aroma & 4-8% Demineralisierten Wasser für eine gewisse Flüssigkeit für den Nachfluss zu bekommen angesetzt , das heist
100ml VG base mit 3mg Nikotin = 1ml Aroma + 4-8ml Demineralisiertem Wasser= Ges. 9ml & 91ml Base Vg.
Es ist einfach Hammer geil.
Flashe e Vapor 0,82Ohm 14watt Gedampft , oder Temperatur 175C & 26watt Gedampft.
Bei Subohm wahrscheinlich 1-1,5% erhöhen aber auf passen nicht zu viel.
Viele grüße aus der Eifel
From:
metin
On:
29 Dec 2015
hab es heute bekommen 50% 50% mit 0,6% gemischt .!!
sofort probiert genial voll lecker .!! ich lasse es paar tage reifen bin mal gespannt aber jetz schon voll lecker .!!!
From:
Fishman
On:
12 Aug 2015
Saulecker
Das Zeuch hat echt was *-*

Das Aroma riecht sehr herbwürzig, harzig, fast hopfenartig oder nelkenmässig
Das fertige Liquid riecht genauso, aber etwas milder und runder

Schmecken tuts mild süss, mit Noten nach Sandelholz/Vanille, ohne zu schwer zu sein wie reine Vanille
genauso riecht auch der Dampf

Ich nehme dieses Aroma ab sofort in mein Stammsortiment auf
Alle die gerne Tabak/Vanilleliquids mögen sollten das auch tun :)
Write an evaluation
Evaluations will be activated after verification.